Warning
: Undefined array key 1 in
/homepages/38/d710145974/htdocs/clickandbuilds/TchadOne/wp-content/themes/jnews/class/ContentTag.php
on line
86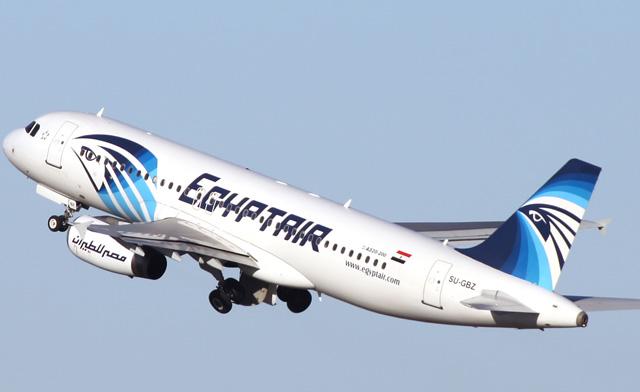 Un Airbus A320 de la compagnie EgyptAir, parti de l'aéroport Paris Charles-de-Gaulle tard mercredi soir, a disparu des radars alors qu'il se trouvait dans l'espace aérien égyptien.
A 23 h 09, mercredi 18 mai, le vol MS804, de la compagnie EgyptAir, quittait l'aéroport Charles-de-Gaulle à Paris à destination du Caire. La compagnie aérienne a annoncé, ce jeudi matin, qu'elle avait perdu tout contact avec l'Airbus A320 à environ 2 h 30, heure de Paris. L'avion se trouvait alors dans l'espace aérien égyptien depuis 16 kilomètres, rapporte The Guardian, qui consacre un live à cette disparition.
"Il n'y a pour l'instant aucune information sur ce qu'il a pu advenir de cet avion", note le quotidien britannique.
Sur son compte Twitter, EgyptAir a posté plusieurs informations sur le vol.
the passengers' nationalities are as follows:
– 15 French
– 30 Egypti²an
– 1 British
– 1 Belgium
– 2 Iraqis
– 1 Kuwaiti
– 1 Saudi

— EGYPTAIR (@EGYPTAIR) 19 mai 2016
Pas d'appel à l'aide
A bord de l'appareil se trouvaient 56 passagers et 10 membres d'équipage. Sur les 66 personnes à bord, on compte 30 Egyptiens et 15 Français. La compagnie précise que l'avion, construit en 2003, en était à son cinquième vol ce jour-là. Le pilote avait à son actif 6 275 heures de vol, dont 2 101 sur un A 320.
Le New York Times cite Ehab Mohy El-Deen, qui dirige l'autorité de navigation aérienne égyptienne. Il indique que ce sont les contrôleurs aériens grecs qui ont annoncé à leurs homologues égyptiens qu'ils avaient perdu contact avec l'avion. "Ils n'ont pas appelé à l'aide ni perdu d'altitude. Ils ont tout simplement disparu", précise-t-il.
Le site grec Kathimerini affirme pour sa part qu'"un bateau de fret grec aurait vu une explosion dans le ciel au large de l'île de Karpathos".
EgyptAir précise qu'un dispositif d'urgence de l'appareil – possiblement une balise – a émis un signal qui a été reçu deux heures après que l'avion a disparu des radars, soit vers 4 h 30, heure de Paris.
Le site Flightradar24 a posté sur Twitter une carte donnant la dernière position détectée de l'avion.
Our last recorded point of contact with #MS804 is 33.6757, 28.7924 at 36,975 feet.https://t.co/6tH4GQzOWUpic.twitter.com/y14vnYgOth

— Flightradar24 (@flightradar24) 19 mai 2016